Dr. Monika ŠRAMKOVÁ
H-Index: 18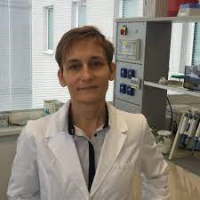 Cancer Research Institute of the SAS, Bratislava, Slovakia, EU

Position: Senior Researcher, Cancer Research Institute, Biomedical Research Center, Slovak Academy of Sciences, Bratislava, Slovakia
Specialization: nanotoxicology

At the NANOCON´23 conference Dr. Monika Šramková will present the opening lecture "Exploring (epi)genetic toxicity of inorganic nanoparticles on human renal cells" in Session D.

Personal Background and Education:
Monika Šramková obtained her MSc. in genetics from the Comenius University in Bratislava, Slovak Republic (2002) and Ph.D. in molecular genetics from the same university (2006). She worked as the postdoctoral fellow at the National Institute of Dental and Craniofacial Research (NIDCR), Bethesda, Maryland, USA (2007-2012).
Currently, she works (from 2015) in the Cancer Research Institute of the Biomedical Research Center, Slovak Academy of Sciences, Bratislava, Slovakia.

Research interests:
The scientific expertise of Dr. Monika Šramková is toxicology, mutagenesis and nano:bio interactions.
She is currently involved in several projects studying genetic toxicology, with a particular focus on testing various nanoparticles – their positive and negative effects, and their use in medicine. Another area of research is the study of natural compounds and their use in the prevention and as components of the supportive treatment of cancer.

Summary of publication activity:
Author and co-author of 34 publications in international peer-reviewed journals: > 1400 citations, H-index: 18 (Google Scholar, March 2023).
More details: https://www.researchgate.net/profile/Monika-Sramkova