Prof. Dr. Flemming R. CASSEE
H-Index: 64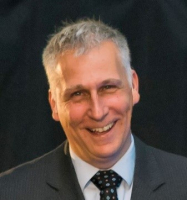 National Institute for Public Health & Environment (RIVM), Utrecht, the Netherlands
Positions: Chief Science Officer at the National Institute for Public Health & Environment (RIVM) of the Netherlands and professor in Inhalation Toxicology at the Institute for Risk Assessment Sciences at the Utrecht University, the Netherlands
Specialization: Inhalation toxicology, Particle toxicology and dosimetry, Air pollution, Safety of nanomaterials, microplastics

At the NANOCON´22 conference Flemming R. Cassee will open the session D – Monitoring and Toxicity of Nanomaterials by his invited lecture.

Professional Background:
Flemming Cassee, inhalation EUROTOX board certified toxicologist since 1995, supports government authorities, the World Health organisation and other public bodies by coordinating and conducting research and providing advice to policymakers. He is a professor in Inhalation Toxicology at the Institute for Risk Assessment Sciences at the Utrecht University, the Netherlands.
He has taken various management positions and is the senior scientist for the Inhalation Toxicology Unit. He has been the President Dutch Society of Toxicology, as well as the President of the Inhalation and Respiratory Speciality Section and the Nanotechnology and Advanced Materials Speciality Section of the USA Society of Toxicology. He co-leads the EU Nanosafety Cluster. He is also editor in chief of Particle and Fibre Toxicology and organizer of various scientific events include the International Particle Toxicology Conference (IPTC) of which the next will be held 28-30 August 2022 in Santa Fe, USA. He has regularly published scientific reports and articles in international journals and presents research results at international conferences. In addition, he serves on a number of international advisory committees.

Research interests and main results:
Professor Flemming Cassee is an inhalation toxicologist at RIVM. In this position, he is involved in research into adverse health effects from airborne particulate matter (fine dust) and gaseous components (e.g., ozone, nitrogen dioxide) in the ambient air. His research is focused particularly on inhalation toxicology, air pollution and health, solid substances including nanomaterials and microplastics.

Publication activity:
F. R. Cassee is the Editor-in-Chief of Particle and Fibre Toxicology and a reviewer/editor of a number of international scientific journals.
He is author or co-author of 200 peer reviewed papers, H-index: 64 (June 2022).