Prof. Dr. Janina KNEIPP
H-Index: 47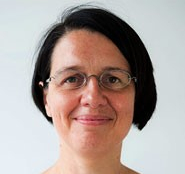 Humboldt- Universität zu Berlin, Germany, EU
Position: Professor at Department of Chemistry, Group Leader, Humboldt- Universität zu Berlin, Germany
Specialization: Optical nanospectroscopy, vibrational spectroscopy, multi-photon excitation, plasmonics, biophotonics

At the NANOCON´22 conference Prof. Janina Kneipp will present the opening lecture at Session E focused on Advanced Methods of Preparation and Characterization of Nanomaterials - "Plasmonic Nanomaterials for Enhanced Spectroscopic Bioprobing with Multi-Photon Excitation".
Personal Background and Education:
Janina Kneipp conducted her studies in Biology and Physics (1992-1998) at Freie Universität Berlin (Germany). In 2/2002 she receiveda doctoral degree in the Department of Biology, Chemistry and Pharmacology from Freie Universität Berlinwith dissertation work done at Robert-Koch-Institute Berlin.
As a postdoc, she worked at the Erasmus Universiteit Rotterdam/The Netherlands (2002),at the Department of Chemistry of Princeton University/U.S.A. (2003-2005). and at the BAM - Federal Institute for Materials Research and Testing (2005-2008). In 2008 she was appointed as Assistant Professor of Analytical Chemistry at Humboldt-Universität zu BerlinBerlin and since 10/2012 she has been Full Professor of Physical Chemistry at this university.

Research Interests:
Research of Janina Kneipp combines concepts of modern developments in spectroscopy, nanotechnology, and chemistry with the overall objective of laying groundwork for sensitive optical characterization of molecules and materials. We integrate plasmonic enhancement and high lateral resolution in vibrational spectroscopic experiments with complex microstructured systems and combine different microspectroscopy and imaging approaches. Working at the interface of physical and analytical chemistry, the group conducts works on the following topics:
surface enhanced Raman scattering of complex samples
multimodal microspectroscopy with a focus on bioanalysis and biophysics
basic aspects of surface enhanced hyper Raman scattering
plasmonic catalysis

Summary of publication activity:
Co-author of over 160 peer-reviewed articles in international journals that were cited more than 9365 times, H-index 44.

Other activities:
She has been Co-founder and spokesperson of the School of Analytical Sciences Adlershof (SALSA), a multidisciplinary Graduate School founded in 2012. Since 2019 she is the Board Member of Einstein Centre of Catalysis. She is editorial Co-Chair of Analysis&Sensing (ChemistryEurope) and associate editor of the Journal of Raman Spectroscopy.
More details: http://www.kneipplab.de/en/JaninaKneipp.html